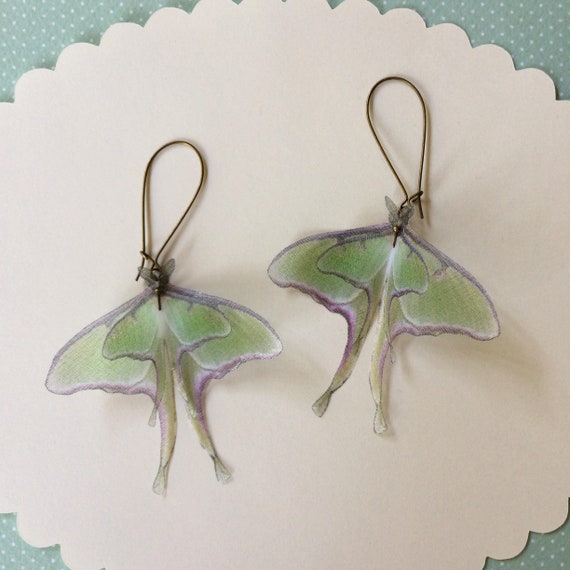 39.90 EUR
Completely hand-made earrings with silk organza butterfly moth. 1 pair.
I choose butterfly images from real pictures and vintage illustrations. Then I print them on high quality silk organza, hand-cut one by one and seal edges to prevent fabric fraying.
I love to create these unique pieces of jewelry.
Please pay attention when you wear these earrings. They're delicate.
Don't stretch, don't wash and don't spray perfume over butterflies and wings.
There are 4 green Luna Moths on these earrings that are long about 6 cm (6 cm wingspan).
The total lenght of each earring, included hook, is about 8.5 cm (3 1/2 inches).
You can choose Antique Bronze, Silver or Gold finish earrings. Nickel free.
Here you can see the matching necklace https://www.etsy.com/listing/767490109/luna-moth-necklace-opal-necklace-silk
Please read my shop policies before you buy.
By purchasing from me, you agree to my policies found all over my shop. Thanks!